The magic of the mountains.
My fascination.
The live-enhancing power and majesty of the mountains have always fascinated me. I find my hiking tours in the mountains to be a constant source of inspiration for creating ideas and developing visions which influence my business activities.
I am convinced that with entrepreneurial drive, experience, commitment and innovation skills any company can reach peak levels of performance and consequently move mountains.
The feeling of creating something which seems to be virtually impossible is described as the feeling of achieving a major feat and of literally being able to move mountains.
As an innovative and visionary entrepreneur and man of action I move mountains in the figurative sense. I relish inspiring and driving forward businesses and projects at the strategic and operational level and helping them to achieve success through a mixture of far-sightedness, flexibility and persistence.
The mountain is a metaphor for motivational drive, peak levels of performance, and the achieving of success. Why not take up these challenges and start climbing your own mountains? I'll be delighted to assist you as your partner and advisor.
---
Mountain impressions by Lucas Pitsch
The picture and the film about our stunning mountain landscapes which are on my website are the work of Lucas Pitsch. He too is from the Graubünden area. He studied photography in Munich, rounding off his studies by specialising in documentary and live filming techniques. He then undertook further training at the German broadcaster, ZDF, working in the lighting department as the main cameraman and then the director of photography. After that Lucas Pitsch worked in Germany and Austria as the director of photography on various documentary series that were produced for the broadcasters ARD, ZDF, ORF and ARTE.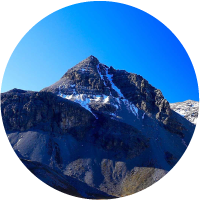 ---
Mountain landscapes film
This unique film production was inspired by my core values such as innovation, far-sightedness, passion and creativity.
The mountain photos that have been put together to form an emotionally enthralling 'mountain clip' depicting the "Moving mountains" theme are likewise mainly based on the intrinsic values of the person behind the camera which are communicated in a highly innovative manner and with considerable passion and creativity. Working as the main director of photography over a number of years Lucas Pitsch planned, carried out and managed helicopter-based filming operations in the Alps which produced images in an entirely new way from both an optical and technical perspective. Using intricate and newly developed special helicopter-based filming techniques Lucas Pitsch presented national and international audiences with a completely new vision of our mountain world which portrayed it from an innovative, far-sighted perspective.
---
Contact details
Franco Quinter YOUR PARTNER.
Telefon +41 58 521 19 01
Mobile +41 79 682 47 47
CH-7000 Chur
La-Nicca-Strasse 10
CH-8808 Pfäffikon SZ
Churerstrasse 54
CH-8001 Zürich
Grossmünsterplatz 1